Psalm 8:3-4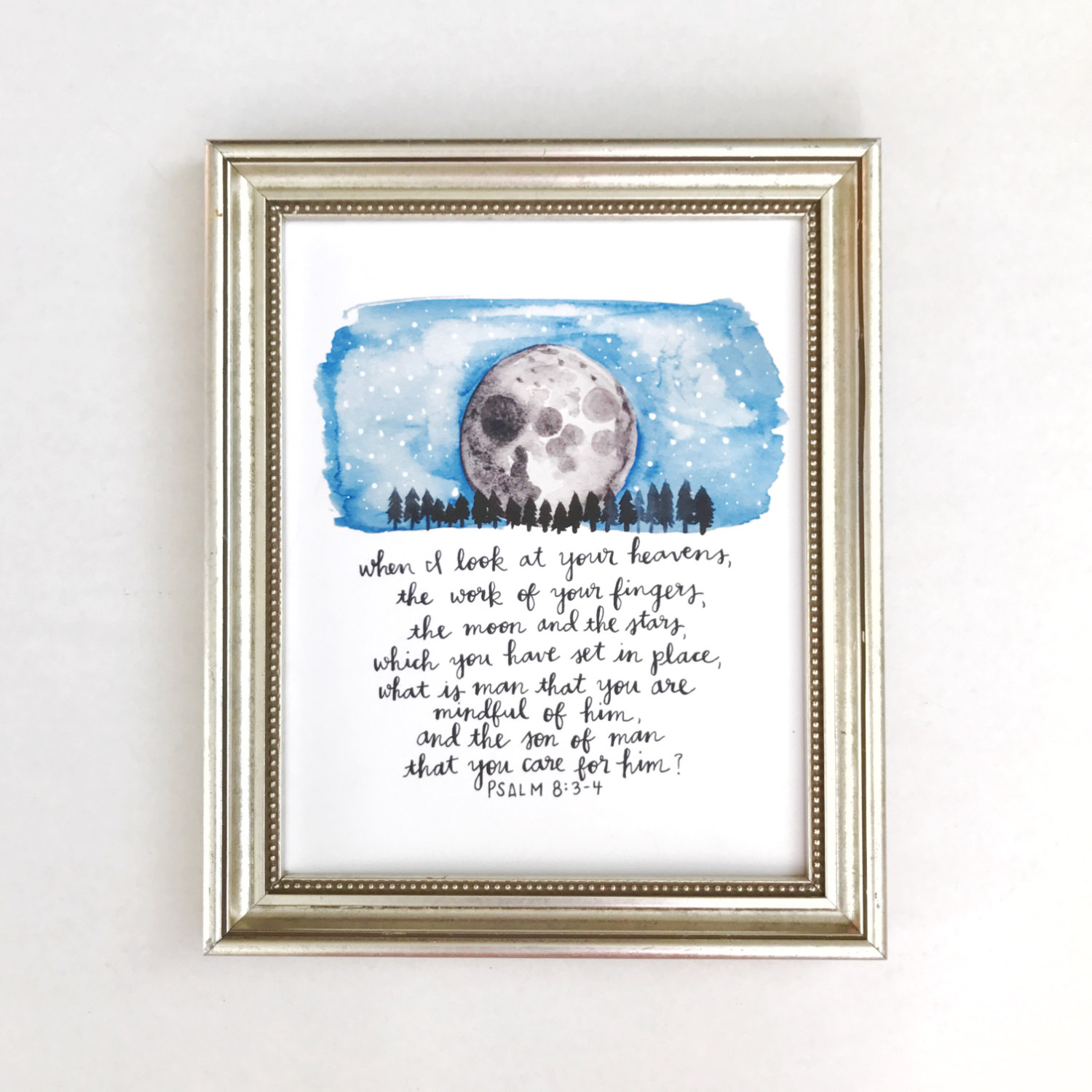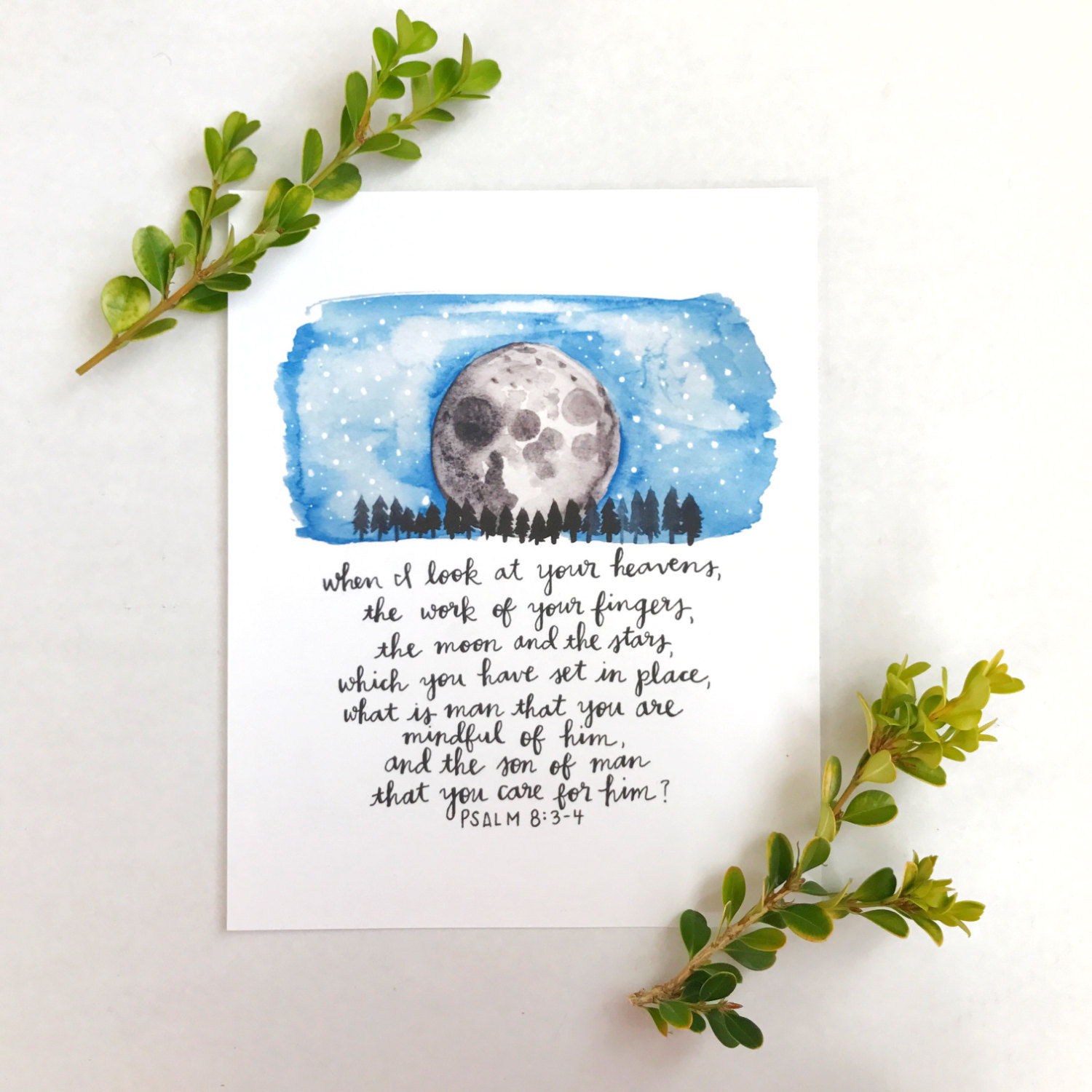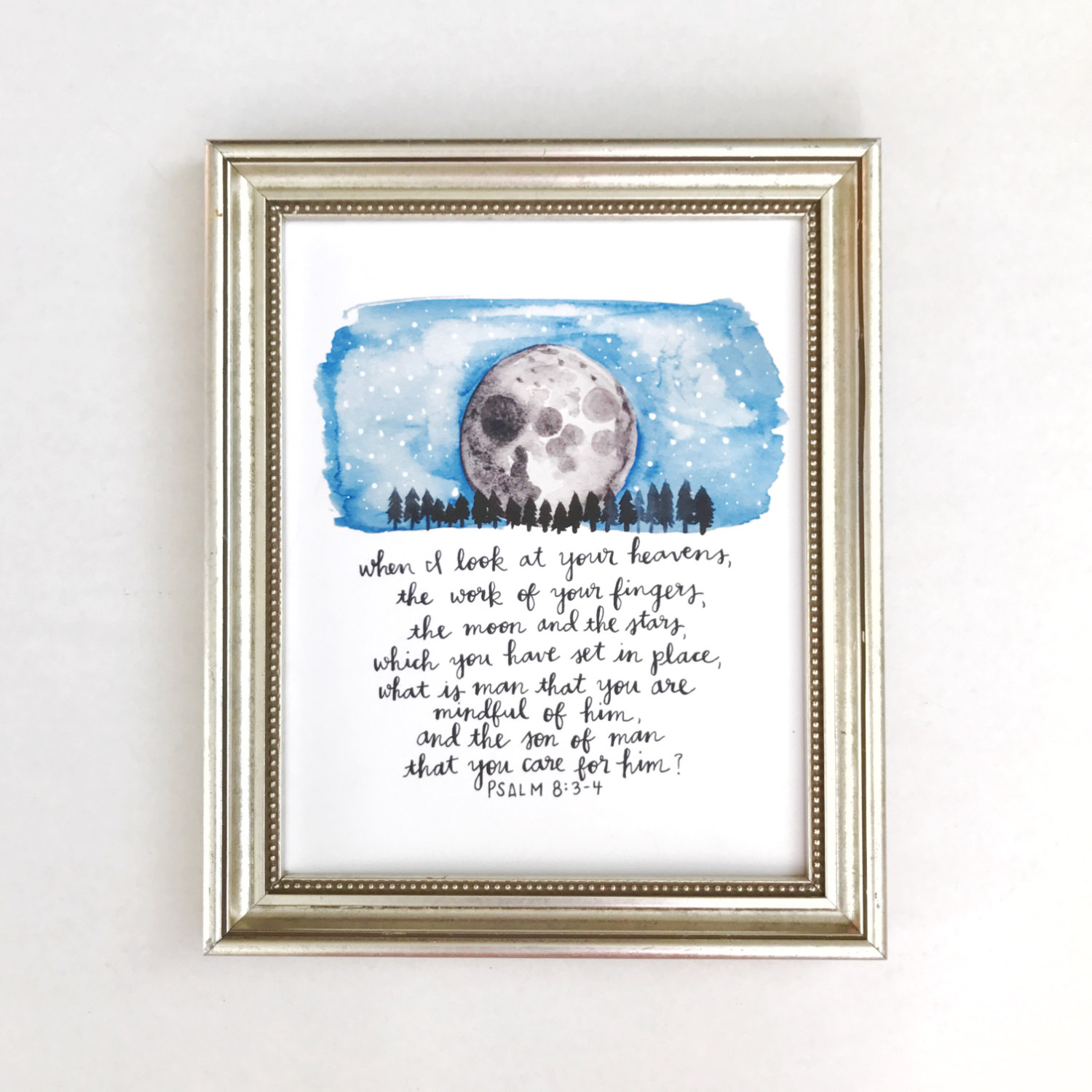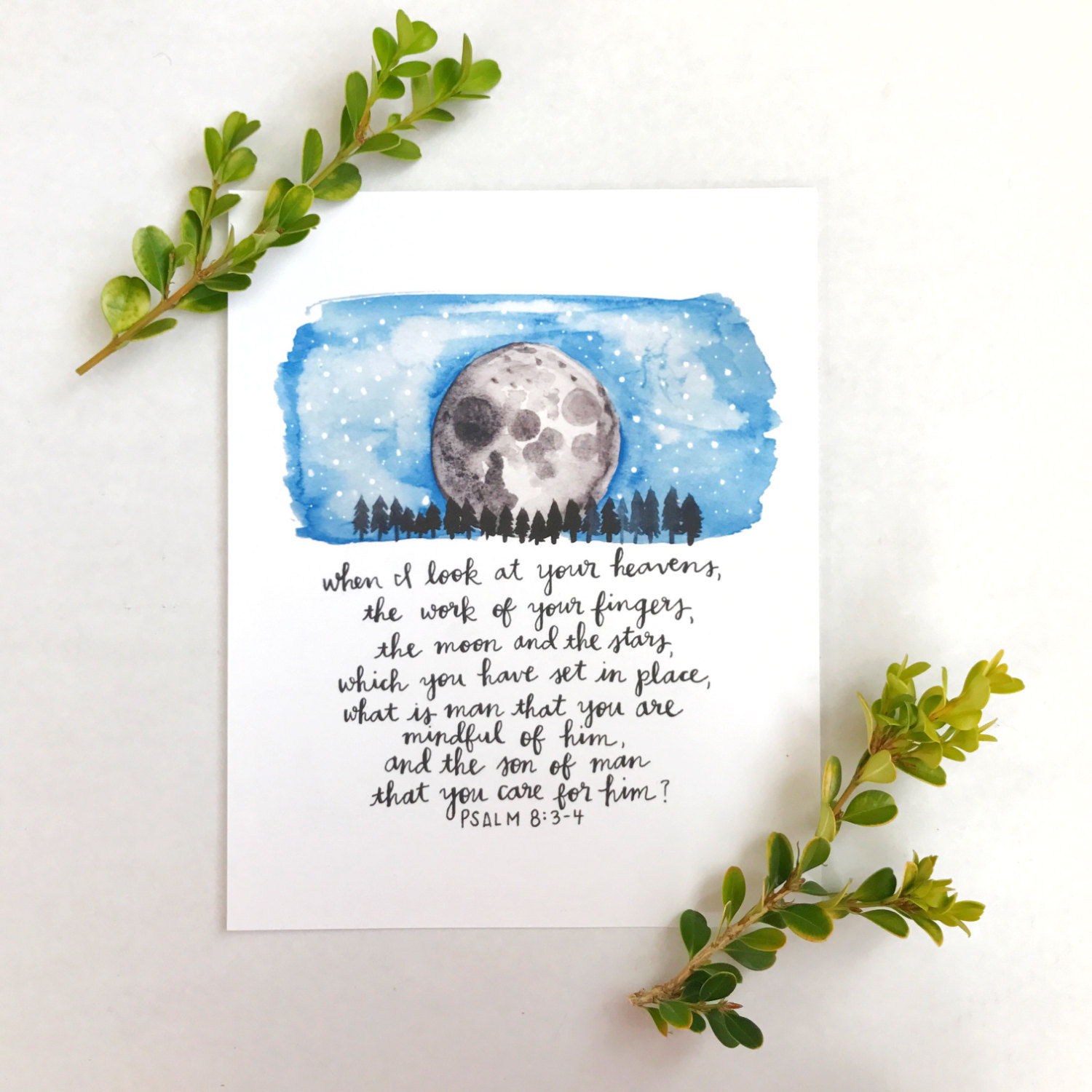 Psalm 8:3-4
When I look at your heavens, the work of your fingers,
the moon and the stars, which you have set in place,
what is man that you are mindful of him,
and the son of man that you care for him?
Psalm 8:3-5 (ESV) //

One of my favorite verses in the Bible. This beautiful, handmade watercolor print leaves you awe inspired of the Lord's thoughts and unceasing care for his people. This is a physical print of an original watercolor painting and has been hand painted with lots of love.

• Available as an 8 x 10" print. Please message me if interested in the print being hand cut to a different size.
• Printed on high quality card stock paper with a matte finish.
• Colors of the actual print may vary due to differences in monitors.